Felony DUI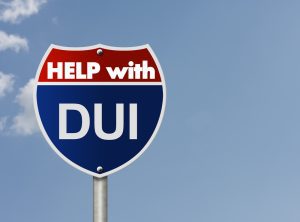 Being arrested for a DUI is already a stressful situation. But when that DUI is charged as a felony, the situation can seem hopeless. If you have been arrested for a felony DUI, you can still fight your charges without feeling defeated. At the Cornett Law Office, our DUI attorney has the experience and skills to represent you and help pursue the best possible outcome for your felony case. We have extensive knowledge of how evidence, such as breath and blood tests, can be used against you and we utilize that know-how to legally advocate for our clients. Don't wait—get started on your case as soon as possible!
Felony vs. Misdemeanor in Kentucky
The majority of first, second and third offenses within a ten year period carry misdemeanor penalties with the maximum jail time limited to 12 months. Upon a fourth violation within a ten year period, the charges are categorized as a Class D felony. Felony DUIs carry much heavier punishments than misdemeanor charges. If any aggravating factors are present, the mandatory minimum for a Class D felony is 240 days in jail, which cannot be suspended or probated.
Our DUI lawyer has successfully handled hundreds of DUI cases over 30 years. He understands what is required to provide a strong defense for his clients. If you are being charged with a felony DUI, don't be convicted without trying to protect your rights. Hiring a dedicated criminal defense attorney to represent you can make all the difference when it comes to fighting for your future.
Contact our office today and speak with a DUI attorney
Request a Free Consultation
If you need a criminal defense attorney, contact our firm. Our experienced, tenacious attorneys will help you achieve the best possible outcome in your case.
Testimonials
"... you went above and beyond for me and my family. You showed us that you really cared about our family and that helped us a lot. We are forever in your debt. Thank you so much ...
Tom Blake