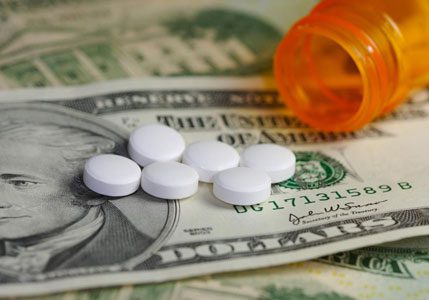 A drug possession conviction could have surprisingly serious consequences. A possession conviction could prevent you from working in the career of your choice. It can prevent you from applying for federal student financial aid. It can prevent you from getting a security clearance for your job. These are just some of the long-term consequences, and are in addition to potential fines and jail time (up to 10 years).
The most common criminal drug possession charges I see involve marijuna and cocaine; as well as heroin, methamphetamine and ecstasy. But I also represent cases involving illegal possession of prescription drugs like OxyContin, Xanax, Ritalin and Hydrocodone.
I defend people (including pharmacy, hospital and clinic employees) charged with theft of controlled substances. I also represent clients on charges of prescription fraud and "doctor shopping."
Typically, there are several opportunities to clear your record of these charges. My goal in any felony drug possession case is to get charges dropped. If that isn't possible, I will seek a diversion program. If the prosecutor is unwilling to offer diversion, I am prepared to take your case to trial.
Request a Free Consultation
If you need a criminal defense attorney, contact our firm. Our experienced, tenacious attorneys will help you achieve the best possible outcome in your case.
Testimonials
"... you went above and beyond for me and my family. You showed us that you really cared about our family and that helped us a lot. We are forever in your debt. Thank you so much ...
Tom Blake